At Roof Guard, we like to let our customers know what recent projects we have been working on. Have a look at our recent projects below!
Terracotta Roof Restoration and Repairs Project - Camberwell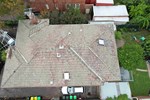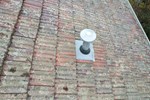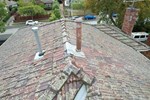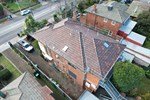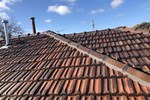 This customer in Camberwell required a complete Roof Restoration along with some additional repairs such as a skylight replacement and renewal of chimney flashings. We have listed all work included in this restoration below:
High Pressure washing of entire roof,
Re-bedding and Re-Pointing of all ridge cappings,
Replacement of existing valleys using COLORBOND in the colour "Woodland Grey",
The replacement of broken tiles,
Replacement of skylight top assembly,
Chimney flashing renewals x 2.
For this job we required a skip bin to dispose of broken tiles and old mortar. We also required a boom lift to safely manoeuvre old and new materials to and from the roof. The listed work also included safety guard rail for OH&S requirements and the property was thoroughly cleaned upon completion.
---
Our friendly team of experts are more than willing to answer any questions you may have in relation to your roofing needs and can even schedule in a time with you for a property inspection. Contact our office on 03 8738 3451.